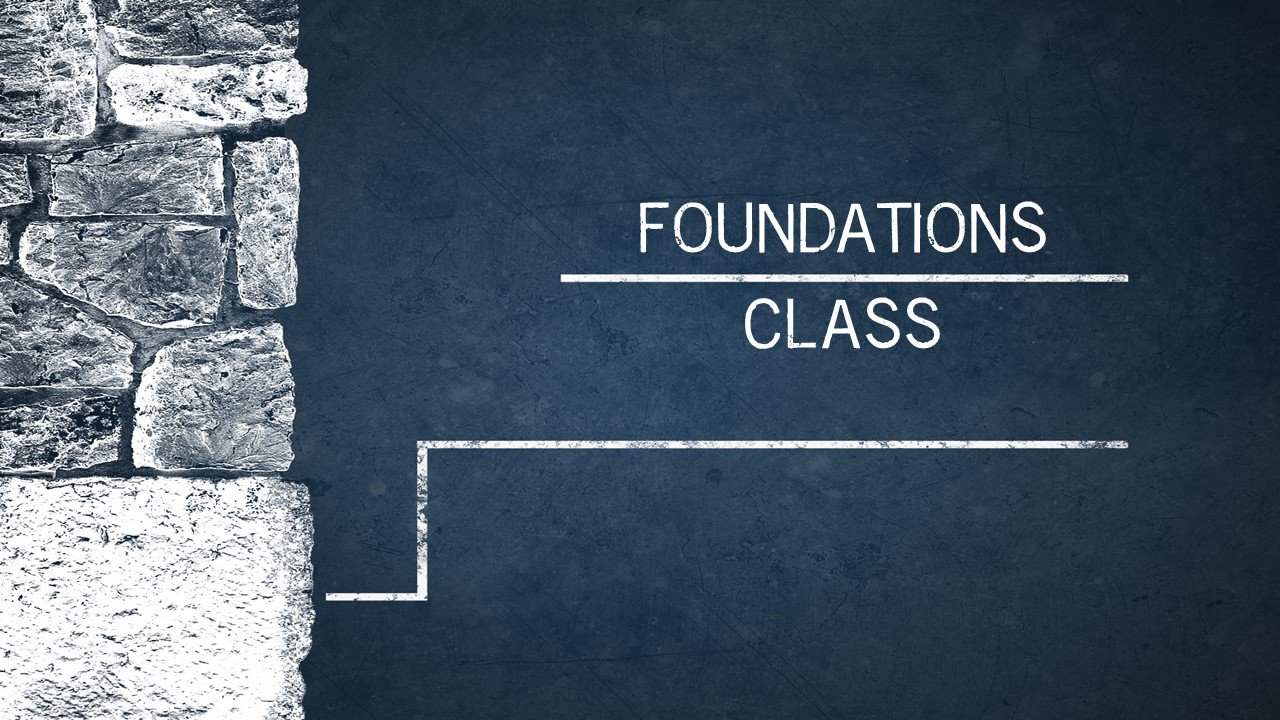 What is Foundations?
The FOUNDATIONS class will take you through though-provoking, life-changing explorations of 11 core Christian truths. Nothing can beat the rewards of gaining a transforming, biblical perspective on God, the world around you, and your own life. Come discover a love for the Bible and an understanding of God's truth that changes the way you live.
The FOUNDATIONS Class includes lessons on...
The Bible
God
Jesus
Holy Spirit
Start Day: Sunday, April 18 at 9:30am
Sign Up!